Intuitive Counselor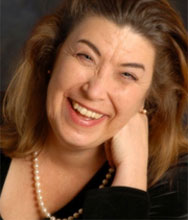 As an Intuitive Counselor, I work with my clients as a supporting force and curious guide,
providing a safe environment as I help them find a balance of the mind, body, and spirit. I help
people facing all manner of challenges—from relationship crises and emotional blocks to career
transitions and communication challenges; from parenting dilemmas and self-doubt to health
issues and spiritual quandaries—I help you find the road to self-acceptance and help you bring
your life back into balance.
With over 30 years of experience in the coaching field and a history as a Hellerwork Practitioner
and licensed nurse, I offer a unique and practical approach to bringing about self-empowerment
and help people heal their lives, bodies, emotions, and spirit.
Call or email today to schedule your first session.